FARGO – Same-sex couples in North Dakota are in rare company.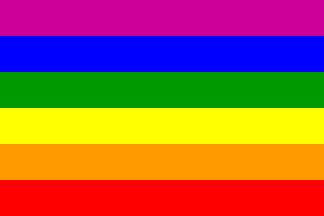 Actually, the rarest of any state nationwide, according to an analysis of 2010 Census figures released Thursday by a California-based advocacy research group.
Regional advocates say census data is deceptively low and doesn't accurately reflect the state's lesbian, gay, bisexual and transgender (LGBT) population.
But even after factoring in underrepresentation, North Dakota still has only four same-sex couples for every 1,000 households, according to researchers at the Williams Institute at the University of California at Los Angeles.
The institute is a leading public policy and legal think tank for issues involving sexual orientation and gender identity.
The 2010 U.S. Census asked Americans to define members of their household under specific categories, such "husband/wife" or "unmarried partner."
To more accurately quantify same-sex couples nationwide, UCLA re­searchers took the census results and paired them with known survey data. After factoring in the census data's inaccuracies, researchers created what they believe is a truer representation of the number of same-sex couples in America.
The analysis shows North Dakota has the lowest proportion of same-sex couples in the nation, with only an estimated 1,113 same-sex couples. North Dakota's population in 2010 was recorded at nearly 672,600.
Minnesota was about average among the states with 6.6 same-sex couples for every 1,000 households – or an estimated 13,718 couples total. Minnesota's population in 2010 was just more than 5.3 million.
Washington, D.C., had by far the most same-sex couples of any state or U.S. territory, with an estimated 19.3 for every 1,000 households.
Josh Boschee, a local LGBT advocate who organized this year's recent pride celebration in Fargo-Moorhead, said deeply rooted prejudices and social values can likely deter LGBT individuals from accurately defining themselves for the census.
That underrepresentation can be especially harmful when it comes to federal funding that could benefit LGBT individuals, Boschee said.
But especially in conservative North Dakota, it's not surprising to see an underrepresentation of LGBT individuals, he said.
"We're a more conservative community, a very strong faith-based community," he said. "People in the LGBT community have an inherent perception and fear about what may happen to them."
For North Dakota and Minnesota, the majority of same-sex couples were female, but couples of either gender tended to live most commonly in the states' largest cities.
Minneapolis and St. Paul ranked among the top five cities with same-sex couples in Minnesota; Fargo, Grand Forks, Bismarck and Minot topped the same list in North Dakota.
Fargo-area advocates said the region needs more tolerance for people of different sexual orientations.
"People need to understand that the LGBT community is just like them, and this community deserves the same treatment and rights as the rest of the public has," said Joshua Boe, a co-chairman of the GayStraight+ Alliance at North Dakota State University.
In the 2004 election, North Dakota was among 11 states to consider a constitutional ban on same-sex marriage and civil unions. About 73 percent of North Dakota voters favored the ban – codifying it in state law.
For some LGBT individuals, it's easier to leave the state than face the prejudice and lack of tolerance that can exist here, Boschee said.
He said he knows a number of LGBT individuals who left Fargo-Moorhead for places such as the Twin Cities, where they felt more welcomed.
Minneapolis was named the "gayest city" in the country earlier this year by The Advocate, a long-standing LGBT magazine.
"It's looked at as a place people can go and get support or just be who they are," Boschee said.
"I think more work is needed in making sure North Dakota is a safe place for people to be who they are and for their families to be respected in whatever community they live in," he added.